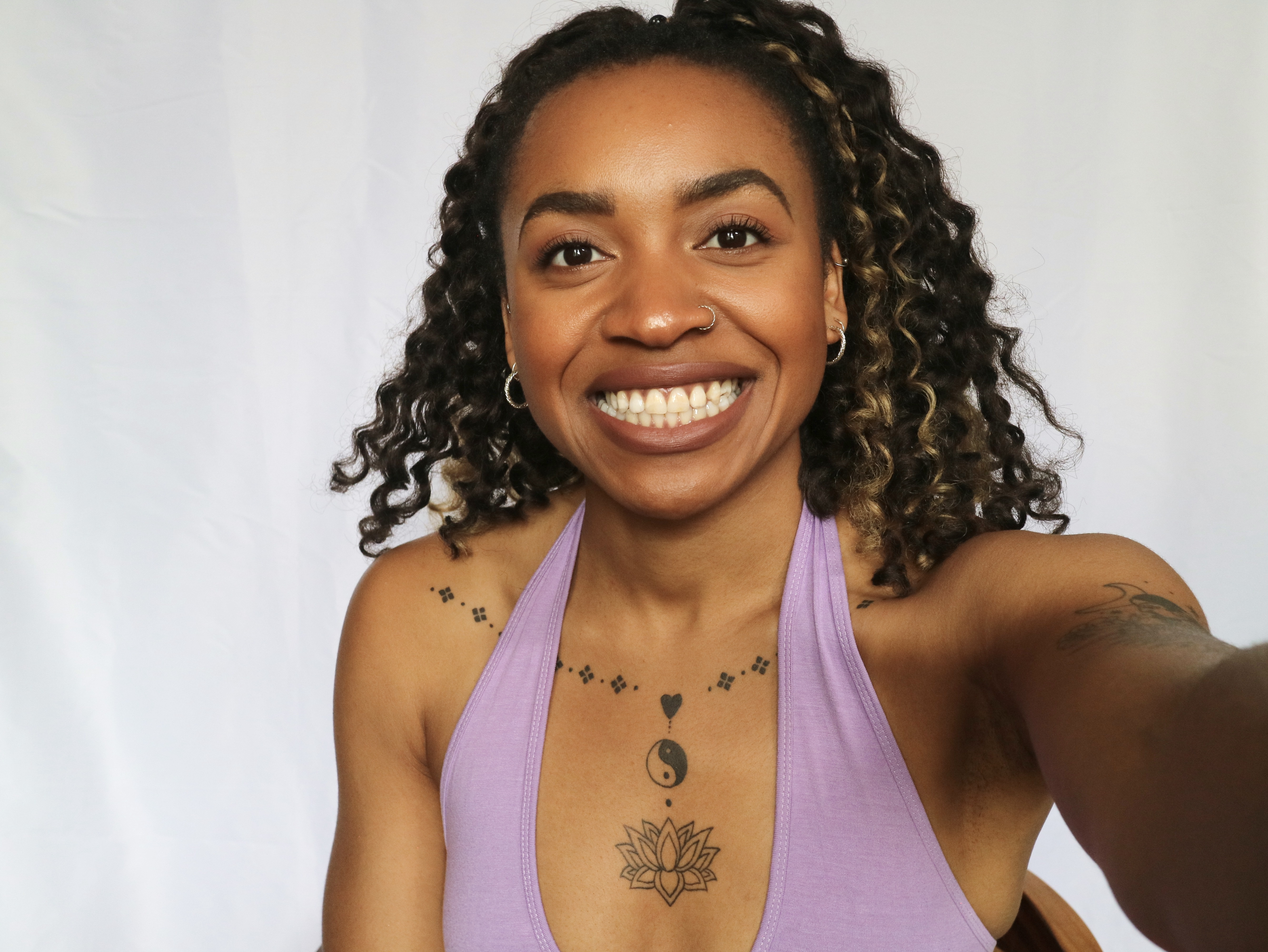 There are so many confusing guides and tag lines about self love and empowerment. It can be difficult to know where to start. In this course, we break down personal empowerment into clear and simple ways. There is no catch or endless list of things to do.
We use simple therapeutic methods such as writing, reflecting, EFT tapping and more to help you develop the tools you need for your self development journey.
We all deserve to feel confident, free and happier. By enrolling in this course you are taking the first steps to investing in yourself and cultivating this new personal empowerment! Congratulations.
"I am here to keep becoming truer, more beautiful versions of myself again and again forever. To be alive is to be in a perpetual state of revolution. Whether I like it or not, pain is the fuel of revolution. Everything I need to become the woman I'm meant to be next is inside my feelings of now. Life is alchemy, and emotions are the fire that turns me to gold. I will continue to become only if I resist extinguishing myself a million times a day. If I can sit in the fire of my own feelings, I will keep becoming." 
― Glennon Doyle, Untamed
What You'll Learn
How to identify your limiting beliefs
How to reprogramme your mind with EFT
What boundaries are and how to apply them
Cultivate Self Awareness
Connect with your Inner Child and cultivate self compassion
How to set intentions that work
How to take charge of your life and take action
Overcome feelings of unworthiness
Develop self love
Become more confidence
Heal from past pain and trauma
Personal freedom and empowerment to take into your every day life
How to start a gratitude practice
Overcome fears and limitations within yourself
Are you ready to meet the best version of yourself?
A peek into my own personal story and motivations for creating this course. We are all on this journey together!
Check your inbox to confirm your subscription